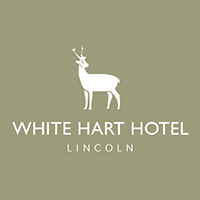 Accommodation
Located in the heart of Lincoln's Cathedral Quarter, 50 classic bedrooms, superb cocktail bar, restaurant and function suites.
About White Hart Hotel Lincoln
The White Hart Hotel is located within the heart of Lincoln's historic quarter. Our traditional setting is offset with a modern and refreshing approach with spectacular views of Lincoln's awe-inspiring Cathedral and within the shadow of the ancient Castle.
Our rooms are spacious and comfortable with modern facilities and we encourage our guests to unwind and rest before indulging in award-winning cuisine at Grille - Restaurant & Bar.
Completely unwind in our luxury bedrooms and suites. All offer elegant luxury with traditional furnishings and antiques, accompanied by all the modern comforts you need. Many rooms offer views of the Cathedral or Castle and are ideal for a romantic getaway, the executive visitor or as a base for a tour of Lincoln.
All bedrooms and suites have the following standard features: Ensuite bathrooms with shower over bath, 20 inch or larger digital TV with free view, tea and coffee making facilities, direct dial telephone, a desk/dressing table, hairdryer, iron and ironing board.
To ensure the comfort of all of our guests, all bedrooms and rooms throughout the hotel are non-smoking. For anyone wishing to smoke we have a designated smoking area outside.
Our upcoming event
DIY Tips for the 'Vlog'down Webinar
Webinar presented by Wallbreaker to help you create great video content at home.