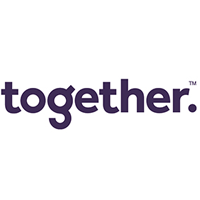 Financial Services
Together is a specialist lender with over forty years' experience in the financial services industry.
About Together
We've come a long way since we were founded back in 1974. In that time, we've seen many trends come and go in the world of politics, technology, pop culture, and of course, our specialist area – the world of finance.

But over more than 40 years, one thing that's never changed is our unwavering commitment to common-sense lending. One that looks at each case individually, and takes a customer's personal circumstances into account before trying to find a way to help. Even in the most complicated situations, or when the high street lenders find it hard to say 'yes'.
We're here for all sorts of people in all sorts of situations, providing the finance they need to move in, move up, get on, or start something. Like homebuyers, investors, property professionals, landlords, and small businesses. We're all about partnerships too. We work with a vast network of intermediaries, including brokers, accountants, solicitors, banks and financial advisers to get their clients the finance they need.
A 'computer says no' mentality has never cut it with us. Nor has just relying on credit scores and a one-size-fits-all approach. Thankfully, life is more complex than a series of algorithms, that's why we've always put our people's experience and understanding of our customers' needs front and centre of the decision-making process.
Our upcoming event
Proving Origin for Your Exports & Imports Workshop
Proving origin is an important part of international trade, get it right with this training.