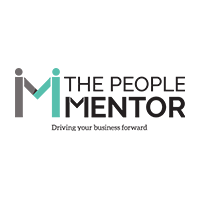 Business Services
The People Mentor works with SME businesses to help make HR policy implementation simple, processes more effective and energise people.
About The People Mentor
Do you feel that instead of your business running like a well-oiled machine that it's a squeaky, clunky, high maintenance one?
You're tired of hearing the incessant squeak of inefficiency, the clunk of complaints, and the constant demands of more?
But you don't know where to start first?

Here's where I can help!

As The People Mentor I work with you on your business, getting the best out of people, process and performance. I save you time, get all the cogs working together and get your business running like a well-oiled machine.

You've probably got a list of "I need to get round to that" but you're not sure how you'll get round to it. Let me take some of the weight off your shoulders.

I can help you with
• HR & Health and Safety Basics
• Preparing for growth
• And can help you build a high performing team with efficient ways of working

You'll get a clear action plan so you can
• Implement policies easily
• Up-skill your people
• Improve processes and performance for more profit

I'm a qualified management consultant yet I'm very straight forward to work with. I won't baffle your team with jargon, I'll work with you and your team with honesty and direct kindness. Together we find the best way forward.
Our upcoming event
Santander Celebratory Event
The event will showcase the stories from a number of individuals who have been supported by Santande...
Jan 30th 2020
1:00 pm - 2:30 pm

Think Tank, University of Lincoln, Lincoln, Lincolnshire, LN6 7FL
Book Your Tickets
Members offer
Bands For Hire – 5% discount
Bands For Hire are one of the UK's leading live music agencies, representing over 400 acts across the UK, see the website: www.bandsf...
Find out more