Terwin Instruments Limited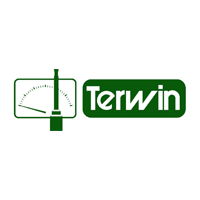 Manufacturing
Terwin Instruments - Great Britain's Leading Extrusion, Sensor and Instrumentation Company, Selling Worldwide Since 1975.
About Terwin Instruments Limited
Terwin Instruments manufacturers of plastic extrusion
Our products inlcude melt pressure transducers, transmitters, thermocouples, instrumentation, cables, and other products associated with pressure and temperature control & monitoring. Our products are fully interchangeable with most other manufactures'.

Established in 1975, Terwin Instruments Ltd., are one of the largest manufacturers of extrusion melt pressure / temperature transducers, transmitters, indicators, controllers and signal conditioners in Europe. Terwin are also the ONLY manufacturer of Melt Pressure Transducers in the UK.
Terwin currently sell their products throughout the world to OEM's and manufacturers involved in the extrusion of pipe, fibre optics, cable, packaging, film, automotive seals, door frame and window profiles, medical tubing, food and pharmaceutical products.
Terwin have an ongoing commitment towards research and development and new products are frequently introduced after lengthy discussions and evaluation with key customers.
With a world-wide network of offices and agents, Terwin can offer speedy service and delivery to virtually any part of the globe.
Our upcoming event
Virtual Lincolnshire Construction and Property Network August
Digital networking event for the construction and property industry.