Taylor Pearson Construction Ltd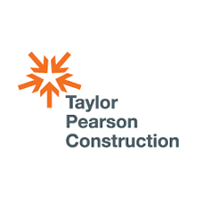 Construction & Contractors
Taylor Pearson Construction is a contractor for public and private sectors, including education, health, residential, retail, leisure and commercial.
About Taylor Pearson Construction Ltd
Our dedication to delivering consistently high-quality and value-for-money projects results in long-term business relationships with our clients. In order for us to achieve this, we must deliver projects on time that are fully operational and without defects.
Importantly, we also know that every client is different and we will work with them to determine what criteria need to be met on each project. We have a traditional approach to contracting and we achieve a finished product that everyone can be proud of.
Part of what makes Taylor Pearson different is the extent to which we utilise our customers' feedback to shape the experience we offer on our projects going forward. We're not afraid to question the norm and will always value input from our clients.
Our upcoming event
FREE Post EU Exit – Building your Business Resilience – Lincoln
Learn what your business should be doing to prepare for Brexit after the transition period.
Feb 25th 2020
7:30 am - 10:30 am

Commerce House, Carlton Boulevard, Lincoln, Lincolnshire, LN2 4WJ
Book Your Tickets
Members offer
Bands For Hire – 5% discount
Bands For Hire are one of the UK's leading live music agencies, representing over 400 acts across the UK, see the website: www.bandsf...
Find out more