Sleaford New Life Conference & Events Centre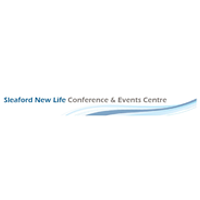 Catering & Venues
New Life Conference Centre a perfect venue for training sessions, meetings or conferences in a first class location. We have 6 excellent rooms to choose from.
About Sleaford New Life Conference & Events Centre
When it comes to choosing a place to do business, the last thing you want to worry about is the details, You want everything to run as smoothly as possible from the moment you arrive to the moment you leave. And with us, you can be sure that everything will be taken care of.

We'll work with you to create an effective working environment that provides the results you're looking for and offers a highly enjoyable experience at the same time.

One point of contact on the day.
Flexible and superbly equipped range of meeting and conference facilities available.
Comprehensive business services, including fax, photocopying, email and wireless internet support.
Food and refreshments served throughout the day.
Clear, simple billing ensures no hidden costs.
Our upcoming event
ChamberConnect: Leading Wellbeing through Change
Expert Q&As to help lead your teams and your organisation's wellbeing through change.