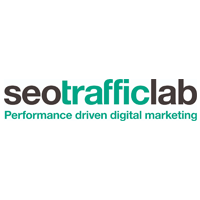 Digital Services
SEO Traffic Lab in Gainsborough offers digital marketing services from content marketing and technical SEO through to social media management and PPC.
About SEO Traffic Lab
SEO Traffic Lab are a full-service digital marketing agency with local and national clients. As the name suggests we started as SEO experts but as the field has expanded we have become PPC, Content, Strategy, Web Development and Local SEO experts too! You have to keep moving in the world of digital and we have never stood still.

Our base is in Lincolnshire, not far from Lincoln but we equally supply marketing to clients based all across the UK. If you are looking for an experienced, passionate and rapidly expanding digital marketing agency with their finger on the pulse look no further.
We love analysing and measuring campaigns using every analytics tool we can get our hands on. So what we do is deliver successful campaigns day in day out in an enthusiastic, driven and entirely transparent way.
The work we do is communicated back to the client at every step. The idea is that we become a member of your team so you can count on us for weekly feedback and fulfillment of the digital marketing role your company requires.
Our upcoming event
International Trade Operations and Procedures (ITOPS) Training
ITOPS is a certified course tackling all aspects of international trade administration.