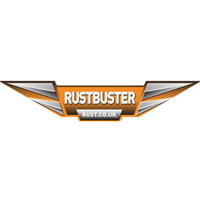 Retail Online
Rustbuster in Lincolnshire specialise in rust protection, prevention and proofing of new and classic Cars, Buses, Railway, Military vehicles, Marine vessels and more.
About Rustbuster Ltd
Our mission is to provide our customers with inovative rust prevention products and services. Rustbuster are a company operating to an audited Iso 9001 quality system and will always strive to improve our services through innovative application methods and the supply of the very best quality materials.

The correct treatment of Rust is not always straight forward with many options to consider. You can call and speak to our technical department for advice if you cannot find what you need on these pages and data sheets.
For our Rust proofing service to your vehicle go to the bottom of the category section on your left for a price list, a sample quotation and specification sheet. We feel our rust proofing services are second to none suppling the very best rust proofing products,preparation rust treatments and long term protection.
We say " Do it right do it once" .Technical data sheets will be on the main catagory page or the data sheet section, for more TDS or SDS sheets use the contact email sales@rust.co.uk and we will send a pdf by return.
Our upcoming event
DIY Tips for the 'Vlog'down Webinar
Webinar presented by Wallbreaker to help you create great video content at home.