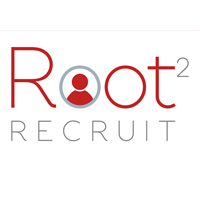 Business Services
Root 2 Recruit are an online fixed price recruitment company based in Louth, Lincolnshire, recruiting nationwide and offering a low cost service.
About Root 2 Recruit Ltd
Although we are an online recruitment company, we are first and foremost a people business. "The Online People People" if you like. We have a huge belief in our delivery and feel that what we do and how we do it is second to none.

You will find we're not like your traditional Recruitment Agency. For starters we've done away with the % based fee structure and replaced it with a low fixed fee irrespective of salary or the number of candidates you can employ from each assignment.
To complement our wealth of industry expertise we've invested heavily in cutting edge technology to provide you with the very best end to end recruitment solution that is easy to use yet fabulously cost effective both in terms of money and time.
We firmly believe that not only should our clients receive the very best customer service, your candidates should to. Our application process is designed to give candidates the best possible experience. All applicants are kept informed at every stage of their application, their expectations managed, given access guides and resources and ultimately advised of the outcome. We're here to help you as your HR partner to ensure you get the best candidates in the most cost effective and time efficient way.
Our upcoming event
Leap Day Ball
Acts Trust's Leap Day Ball and Auction Night, held at DoubleTree by Hilton in Lincoln invites guests...
Feb 29th 2020
7:00 pm - 12:00 am

DoubleTree by Hilton, Brayford Wharf, Lincoln, LN1 1YW
Book Your Tickets