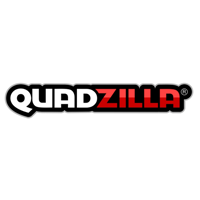 Automotive
Quadzilla in Horncastle Lincolnshire is the UK's largest importer of road legal and off road quads including ATVs, farm quadricycles and buggies.
About Quadzilla Limited
QUADZILLA® is the UK's largest family run importer of road legal and off road quads, ATVs and buggies.
Quadzilla was born out of a passion for racing over 25 years ago. From small beginnings with just the R100 kid's quad, we now offer a range of over 20 sports quad bikes, 4x4 ATVs and UTVs. Quadzilla have grown organically with a strong network of dealers UK wide.
We pride ourselves on our excellent customer service for not just our consumers but for our dealers too; providing a full back up on all Quadzilla products.
Our upcoming event
In conversation with The Governor of the Bank of England, Mr Andrew Bailey
Find out what the end of the transition period and the turbulence of 2020 mean for the economy.