Pegasus Horse Supplements Ltd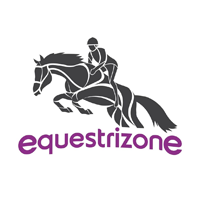 Retail Online
Equestrizone provides customers with the very best horse health, horse feeds, equine nutrition and equestrian food supplements.
About Pegasus Horse Supplements Ltd
We're an independent family run firm, located deep in the Lincolnshire countryside. We've been working with horse owners and trainers for over 20 years. Our focus is firmly on horse health and equine nutrition and we manufacture and supply the highest quality horse supplements.

Our Products: we offer owners, riders and trainers the very best in equine nutrition, horse health products and high quality apparel both for the horse and rider. Equestrizone® brings you the same range of products you have known and trusted for years, but with a new focus on the needs of the modern equestrian world.
Our Quality: With our eye firmly on exceptional quality our familiar, no-compromise products are made with the highest-grade ingredients with no unnecessary fillers or bulkers - guaranteed.
Our Customers: Our customers are from every discipline and activity level; from international competitors to pleasure riders – and everyone in between. They all know they can trust Equestrizone® for products that do make a difference and access to practical advice from our team of experts.
Our upcoming event
FREE Post EU Exit – Building your Business Resilience – Lincoln
Learn what your business should be doing to prepare for Brexit after the transition period.
Feb 25th 2020
7:30 am - 10:30 am

Commerce House, Carlton Boulevard, Lincoln, Lincolnshire, LN2 4WJ
Book Your Tickets
Members offer
Bands For Hire – 5% discount
Bands For Hire are one of the UK's leading live music agencies, representing over 400 acts across the UK, see the website: www.bandsf...
Find out more