Optimum Safety Management Ltd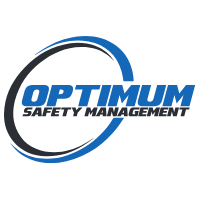 Health & Safety
Optimum Safety Management based in Lincoln provide consultancy and training - bespoke packages for your business health and safety needs.
About Optimum Safety Management Ltd
Optimum Safety Management is based in Lincoln. We provide a comprehensive health and safety service in Lincolnshire and across the UK.

Chris Owen, Managing Director, is a chartered member of the Institution of Occupational Safety and Health and is also registered on the OSHCR register for chartered health and safety consultants.

Using the many years of experience gained, we can tailor the service to meet your company's needs and help make the process as smooth as possible. We will listen to you, work alongside you and provide you with what you need to comply with health and safety law. We will help manage your health and safety to protect your employees and your business and provide you with a bespoke package.


We act as your safety department to take away the hassle, saving you time and resources to concentrate on the things you want to do.
What We Do - We provide a comprehensive health and safety consultancy service working with businesses from all sectors; specialising in construction, agricultural safety, engineering and schools.
We provide practical health and safety advice, guidance and support.
We work with businesses of all sizes from sole traders to large companies across the business sector and provide a responsive and dynamic health and safety service that is affordable.
Don't settle for the blinkered approach to health and safety, give Optimum Safety Management a call for a practical, no nonsense approach to health and safety. We will provide you with everything you need, no more, no less.
Our upcoming event
ChamberConnect: Business & International Trade as Nations Emerge from Lockdown
Free webinar with moneycorp, looking at foreign currency exchange, market movements and economic upd...