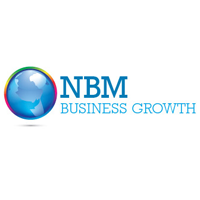 Skills & Training
NBM Business Growth are a marketing and business development agency providing strategic advice and coaching to businesses.
About NBM Business Growth
Do you have high growth business objectives for your organisation but are not sure whether you have the time, resources or skills within your business to achieve them right now? We can help.

We are passionate about supporting your business to be the best it can be in 'your world'. We are experienced practitioners in business development, business coaching and management consulting. Whatever your growth strategy we would love the opportunity to share our knowledge with you to make a real difference to your bottom line and ongoing business growth.

Quite simply, we help ambitious businesses achieve extraordinary growth.
It is very easy, particularly if you own and manage your business, to misunderstand or make assumptions about what is really happening in the market you operate in. That's why it's vital to take time to review your business strategy so that you can make the necessary adjustments and business improvements in the next steps to business success.

Paula Finch, FCMI
Managing Director, Business Development Coach, Motivational Trainer, NLP Master Practitioner, Leadership Coach & Mentor

Contact for:
Strategic business coaching & mentoring
Strategic marketing & sales consultancy
Leadership skills & NLP training
People & team development
Our upcoming event
Virtual Lincolnshire Construction and Property Network August
Digital networking event for the construction and property industry.