Loman Miller Associates Ltd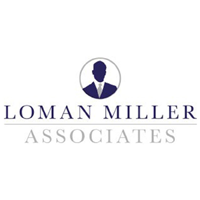 Business Services
Loman Miller Associates are business consultants based in Peterborough, with a global network of associates.
About Loman Miller Associates Ltd
You can't make sensible investments in your business unless you understand how your whole industry is changing.

Radical change may bring about a complete shift in your offering and route to market. Smaller changes may see you consolidate and focus on your core strengths.

Understanding your industry in relation to your business goals is vital to surviving change. Yet many businesses continue to misinterpret the signs and reach wrong conclusions leading them to follow ineffective strategies.

It can be difficult to remain objective when surrounded by the noise from the press and the pressure of competitive threats. That is why taking a contextual look at your business and goals is so important.

The World changed. Surprised? You shouldn't be.

The only certainty in life is change. And as technology continues to evolve, the speed of change will only get faster. Just as you think you've got it all sussed… the goal posts change. Loman Miller is nimble. We embrace change because we know it is inevitable. We capitalise on the opportunities change brings to grow companies and strengthen their future.

What do we do?
By helping businesses grow. We help them identify what to do when they don't know what to do. Our approach keeps ambitious organisations ahead of the curve. It keeps them fresh. It allows them to react and respond to the inevitable changes we face in business and marketing every day! History shows that the most adaptive companies survive.

At Loman Miller, we help our clients to become strategically responsive by developing inclusive strategies; strategies that go beyond the tactics of a website, or shiny new brochure.

Our strategies are developed around the life cycle stage of your business and planning for the future. 'All the flowers of today are the seeds of tomorrow".

Research & Strategy
Strength in planning begins with understanding. Our research and analysis goes beyond a statistition's approach. We look for the intelligence and opportunity behind the data..
Research and Analysis
Internal company analysis
Aquisiton research and strategy
Industry research and analysis

Strategic Market Research
Competitor Analysis
Market Analysis
Opportunity Scoping

Tactical Market Research
Routes to Market
Channel Analysis
Audiences, Consumers & Influencers

Strategic Market Research
Channel Scoping
Key Theme Analysis
Audience, Consumer & Influencer Engagement
Our upcoming event
FREE Director Development Workshop
Become a better managing director through this FREE two day training presented by Infinite Possibili...
Jan 8th 2020
8:45 am - 4:30 pm

Thonock Park, Gainsborough , Lincolnshire, DN21 1PZ
Book Your Tickets
Members offer
Bands For Hire – 5% discount
Bands For Hire are one of the UK's leading live music agencies, representing over 400 acts across the UK, see the website: www.bandsf...
Find out more