Linking Up Childcare Vouchers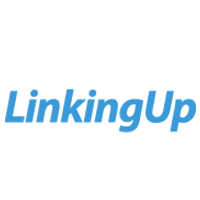 Other
Linking Up- Choosing to make a difference Childcare vouchers are tax free and one of the ways we have worked with businesses to help families wallets feel wider!
About Linking Up Childcare Vouchers
Linking Up Limited (LUL) is a social enterprise that provides childcare voucher services nationally and a range of new products such as cycles to work, Utilities Warehouse and Nanny Payroll.
All profits generated from our social enterprise are re-invested back into the Group so we can further benefit the community.

By joining the Linking Up schemes, you will be helping Children's Links to continue working towards their vision of a world where all children, young people and families are valued and where their potential is maximised. Together we make up the Children's Links Group .

What are childcare vouchers and how will they benefit me?
The childcare voucher scheme was set up by Government in 2005 to help working parents save money on their childcare. Parents sign up to the scheme through their employer exchanging part of their salary for childcare vouchers known as a salary sacrifice. As childcare vouchers are exempt from Tax and National Insurance this can make you a saving of up to £933 per year depending on the rate of tax you pay.

How much can I sacrifice for childcare vouchers?
Basic rate tax payers can receive up to £55 per week (or £243 per month) Higher rate tax payers can receive up to £28 per week (£124 per month) and addditonal rate tax payers can receive up to £25 per week (£110 per month)

When using childcare vouchers, am I restricted in the type of childcare I can use?
For your childcare provider to receive vouchers, they must be registered with Ofsted or the equivalent authority for Scotland, Wales or Northern Ireland. Your childcare provider should have their Ofsted certificate visible within their place of work. If you would like to check, use the Ofsted website. Childcare provided in the child's own home will not qualify if the person approved to give that childcare is a relative of the child. Relative means a parent, grandparent, aunt or uncle, brother or sister (whether by blood, half blood, marriage or affinity), and includes step parents. Please note that it is your responsibility to inform Linking Up and your employer of any changes to your childcare provision including changes to registration or approval status.
Our upcoming event
International Trade Operations and Procedures (ITOPS) Training
ITOPS is a certified course tackling all aspects of international trade administration.