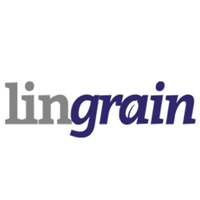 Distribution & Logistics
Lingrain offers state-of-the-art grain storage facilities from our unique dockside location in Boston, Lincolnshire.
About Lingrain Storage Ltd
Lingrain Storage offers state-of-the-art grain storage facilities from a unique dockside site in the Port of Boston, Lincolnshire.

Formed by a group of farmers in 1976, the co-operative now provides a trusted grain storage and marketing facility for farmers in Lincolnshire, North Cambridgeshire, Nottinghamshire and Leicestershire.

Members benefit from a well-invested, professionally run facility with lower charges and a healthy balance sheet. Thanks to our dockside location, the store also acts as an export hub for third parties, loading boats for export all over Europe and beyond, further strengthening our business model. Most of our members have been with Lingrain for many years, valuing our enviable record of quality and service.
Our upcoming event
Pathways into Construction
CITB and Abbey Access Training present a programme to get into working in the Construction Industry....
Jan 20th 2020
9:00 am - 5:00 pm

Abbey Access Training Centre, Monks Road, Lincoln, Lincolnshire, LN2 5HU
Book Your Tickets
Members offer
Bands For Hire – 5% discount
Bands For Hire are one of the UK's leading live music agencies, representing over 400 acts across the UK, see the website: www.bandsf...
Find out more