Lincolnshire Pet Crematorium Ltd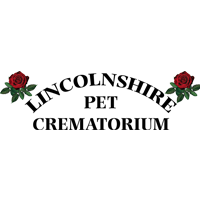 Domestic Services
A professional, personal family run business providing peace of mind to pet owners knowing their pet has been given a dignified farewell.
About Lincolnshire Pet Crematorium Ltd
We are a family run crematorium so you are sure to meet the same faces each time you visit us.

We change of course with age, but our genuine compassion for both you and your pet will ALWAYS remain unchanged.
We are frequently asked "Why do you do this job?", this question is very easy to answer, because we have our own pets we are fully aware we cannot take away the pain of losing a friend, but we can honestly say that we know exactly how you feel, we hope that we are able to give a little comfort to people at their time of loss, helping to make sure that the memories of that dreadful day do not overshadow the happiness given by your pet over the years.
The need for such a service as we offer became apparent when we realised one of our "oldies" was beginning to show her age, this was back in 1989, we approached our Veterinary Surgeon Alistair Mitchell formerly of Pilgrim Veterinary Surgery, and asked the question "What will happen to my pet when she/he dies?", the answer is not always what you want to hear and with great encouragement from him we set about setting up a crematorium believing strongly that there were other people who felt the same about their pets as we did.
There is still a real lack of understanding when people lose a much loved Pet who has been a member of the family for many years. This lack of understanding can make people feel they must hide their grief, but we hope we are able to help them remember the happy times, memories which are so precious when you love your much loved member of your family. Please visit our bereavement advice pages if you need help dealing with your loss.
Our upcoming event
DIY Tips for the 'Vlog'down Webinar
Webinar presented by Wallbreaker to help you create great video content at home.