Lincolnshire County Council Highways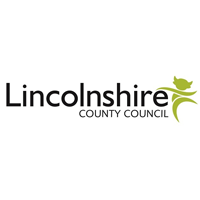 Local Services & Authorities
Lincolnshire County Council Highways department, managing and maintaining the roads of Lincolnshire.
About Lincolnshire County Council Highways
"Working for a better future"

Information on works programmes, inspections and how to report faults.

Report a highways fault
Report highway faults and make general enquiries online.

Street lighting
The council provides around 68,000 street lights which primarily light the public highway.

Footpaths and pavements
The county council maintains 3,000 miles of footways in Lincolnshire.

Grass verges and cutting
The county council maintains the majority of grass verges alongside adopted highways.

Roadworks
Latest news, road closures and developments on roadworks in Lincolnshire.

Gritting routes
The council grits 1,869 miles of priority roads when road temperatures drop to around 1°C.

Grit bins and snow clearing
The county council provides and refills almost 1,900 grit bins across Lincolnshire.

Potholes
The county's highways are routinely inspected for faults, including potholes.

Road surfacing and dressing
The county council maintains 5,500 miles of county roads with extensive repair programmes.

Drains and flooding
The county council carries out regular checks to reduce the risk of flooding on the highway.

Adopted roads and structures
Roads may be adopted by the Council once they meet the standards agreed with developers.

Highways works programmes
Routine inspections and highways works programmes are carried out by the council.
Our upcoming event
Virtual Lincolnshire Construction and Property Network August
Digital networking event for the construction and property industry.