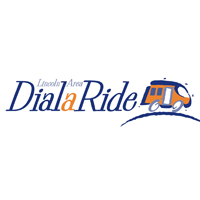 Charity Voluntary & Community
Lincoln Area DialaRide is a charity providing accessible and affordable transport for the elderly and disabled in the local community.
About Lincoln Area DialaRide
Lincoln Area DialaRide Ltd is a Registered Charity that is managed by a Board of Trustees that includes users of both the DialaRide (DAR), Voluntary Car Scheme (VCS) & Shopmobility services.

The DialaRide service provides accessible and affordable transport to our local community. Users of the service can be either elderly or disabled and of any age (including children). It dedicates itself to improving the quality of life and promoting the social inclusion and independence of those individuals that are disadvantaged through age and/or disability.

Lincoln Area DialaRide is only available to those persons that qualify and become registered with the service.

The core DialaRide service is available Monday to Saturday 08.30 until 16.15 hrs. Also 18.30 until 21.45 Monday to Friday. We are closed on Bank Holidays.
Our upcoming event
ChamberConnect: Leading Wellbeing through Change
Expert Q&As to help lead your teams and your organisation's wellbeing through change.