Langleys Solicitors (Lincoln)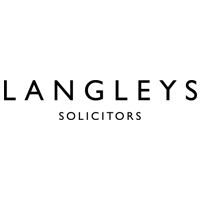 Legal
Legal advice for individuals and businesses, insurance, probate, estate planning and other services based in Lincoln.
About Langleys Solicitors (Lincoln)
A law firm is more than the sum of its people. This philosophy has shaped Langleys into what it is today – home to some of the best minds in UK business, insurance and personal law.

Commitment
We care passionately about our clients, our people and the firm. We are committed to providing our clients with technical excellence and a service which is second to none. Whilst we work hard, we recognise the need to balance our personal and business lives.

Working In Partnership
We have outstanding people who work together to achieve the best possible results for our clients. We build long term relationships with our clients by understanding their business and individual needs to ensure that we give them the best advice and a proactive service which exceeds their expectations.

Mutual Respect
We respect and value each other and embrace our environmental and corporate responsibilities. We take pride in what we do and how we do it. We treat everyone fairly and with respect. We recognise the achievement of all within the firm to ensure that everyone realises their full potential.

Quality
Quality is at the heart of everything we do. We continually challenge and improve our business processes. We are innovative and entrepreneurial, constantly raising the bar.

Integrity
We take responsibility for our actions. We are honest, approachable and fair in all our dealings. We ensure compliance with our professional and regulatory standards. We are our clients' trusted adviser.
Our upcoming event
DIY Tips for the 'Vlog'down Webinar
Webinar presented by Wallbreaker to help you create great video content at home.