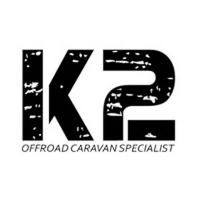 Manufacturing
K2 Offroad Caravans Ltd based in Lincoln, are a specialist manufacturer of the UK's first true off road and off grid adventure caravan.
About K2 Offroad Caravans Ltd
K2 based in Lincoln, are a specialist manufacturer of offroad caravans.

We are now officially a recognised manufacturer of the first fully capable offroad luxury caravan in the UK. We take caravanning to the extreme with this truly go-anywhere vehicle. Our bespoke offroad caravans are built to survive all terrains no matter where you go!
We have unique designs, modern interiors coupled with a go anywhere approach. If you love the great outdoors; walking, kayaking, cycling, mountaineering, or travelling on expeditions to far-flung places, then this rugged yet luxurious vehicle is what you need.
We focus on the ability to supply adventure to you the customer, meeting your needs and desires, with each caravan hand built by craftsmen in their field of expertise. We have the passion to build you something spectacular.
The top-quality materials and exceptional workmanship behind the K2 caravan range delivers a lifestyle that's second-to-none; in the country, by the coast, through the Wilderness or on that grand tour of a lifetime.
Our upcoming event
Lincolnshire Construction and Property Network February
Networking event for industry businesses - Waldeck is our speaker this month.
Feb 18th 2020
12:30 pm - 2:30 pm

Windmill Farm, Whisby Road, Lincoln, Lincolnshire, LN6 3QZ
Book Your Tickets
Members offer
Bands For Hire – 5% discount
Bands For Hire are one of the UK's leading live music agencies, representing over 400 acts across the UK, see the website: www.bandsf...
Find out more