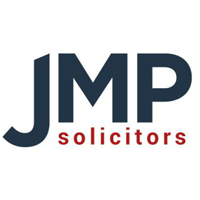 Legal
JMP Solicitors in Grantham Lincolnshire are a multi-service law firm for individuals and businesses offering commercial and corporate law.
About JMP Solicitors
JMP Solicitors are a multi-service law firm with offices in Grantham and London.

We have successfully represented thousands of individuals and commercial clients for over sixteen years. JMP Solicitors provides a one lawyer one client relationship that works in delivering results in a plain speaking, approachable and professional manner for individuals and commercial clients.
Whether you are starting your business, growing your business or facing other business challenges, choosing the right solicitor can be crucial to ensuring you achieve the desired objective.
Our commercial law team is located in Grantham and serves the entire East Midlands providing easy access to our offices by way of motorway and rail connections (providing ample free client parking).
We provide a range of options to fund our services in order to make our service affordable to your business at the point of need. Your lawyer will discuss the funding options with you at your initial meeting. We provide a free initial 30mins consultation on any commercial law matter without obligation.
"law | just more personal"
Our upcoming event
Santander Celebratory Event
The event will showcase the stories from a number of individuals who have been supported by Santande...
Jan 30th 2020
1:00 pm - 2:30 pm

Think Tank, University of Lincoln, Lincoln, Lincolnshire, LN6 7FL
Book Your Tickets
Members offer
Bands For Hire – 5% discount
Bands For Hire are one of the UK's leading live music agencies, representing over 400 acts across the UK, see the website: www.bandsf...
Find out more