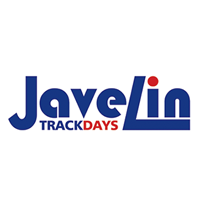 Hospitality Leisure & Entertainment
Javelin Trackdays in Lincolnshire organise car track days and airfield driving days at circuits and airfields, all car types and ability levels are welcome,
About Javelin Trackdays
Javelin Trackdays are a family business specialising in organising car track days and airfield driving days at circuits and airfields.

Javelin Trackdays was conceived at the turn of the millennium, the outcome of a conversation between founder Colin Jebson and Bob Willatt, Chairman and Chief Marshal of a local motor club that had been formed to try and save the former RAF Binbrook for motorsport use. Whilst discussing possible ways of raising funds to achieve their goal the idea of running trackdays was mooted, the rest as they say is history. We've grown to be the busiest organiser in the country with 150+ events a year across over 15 venues nationwide. We organise events at major UK and European circuits. We use our substantial amount of experience of event organisation to run events for public, clubs and manufacturers.
The fight for Binbrook was lost, ironically the superb roads and runways were dug up, crushed and used as foundations for car parks etc however Javelin Trackdays was up and running. The secret of its growth? We are far more than just a booking agency for track time. The crew are mostly organisers at heart and have a wealth of experience, they get their kicks from putting on a great event. We get many emails remarking on the family atmosphere on Javelin events, something we are very proud of. Javelin is personal; we know the majority of our participants, we keep our prices keen but our standards high.
At Javelin all types of car and levels of ability are welcome, there is no elitism just a common cause of enjoying cars in a fun yet safety conscious environment. Paddocks are very friendly places on Javelin events, where we actively encourage a respect for the circuit rules, track etiquette and other participants. We guarantee you will always find a friendly Javelin team member on hand to help and advise if required.
Our upcoming event
ChamberConnect: Leading Wellbeing through Change
Expert Q&As to help lead your teams and your organisation's wellbeing through change.