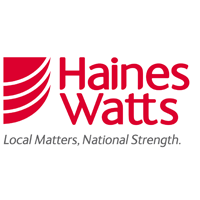 Financial Services
Haines Watts Chartered Accountants in Skegness provide high quality financial and business advice to local businesses and individuals.
About HW Skegness
Fresh thinking and a practical business approach are the reasons why companies chose to work with Haines Watts. These qualities underpin our values. What makes us different?

Being part of the Haines Watts Group gives us access to a lot of specialist expertise throughout the country and beyond. This means we can offer you a wider range of services than most Skegness accountancy firms, whilst still giving you a local service.
Solutions: Our partners are owner managers of their own businesses, so can offer you, not only standard financial advice, but solutions to your problems based on their own business experience.
Expertise: At Haines Watts Chartered Accountants Skegness, we can offer Accountancy, Taxation and Financial Planning advice provided by our experts working in harmony with you to move your business forward.
Quality: The quality of service and peace of mind achieved by using one of the UK's Top Chartered Accountants.
Consistency: A partner-led service – ensuring consistency and knowledge of your business at all times. Your Haines Watts partner will be your main point of contact and on hand to help you at any time.
Growth: We'll help your business expand and provide your business with the all the advice you need as it grows. We'll also look after you as an individual ensuring your personal financial future is healthy.
Local: We're a local firm of Chartered Accountants in Skegness with local partners committed and involved with the local business community. Pop in for a chat or a cup of coffee to discuss your needs or business at any time.
Our upcoming event
In conversation with The Governor of the Bank of England, Mr Andrew Bailey
Find out what the end of the transition period and the turbulence of 2020 mean for the economy.