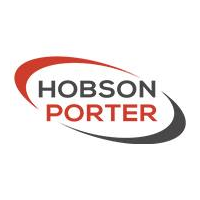 Construction & Contractors
Hobson & Porter Ltd in Lincoln are building contractors, for residential and commercial properties, operating across Yorkshire and Lincolnshire.
About Hobson & Porter Ltd
Hobson & Porter is an award-winning construction firm operating across the Yorkshire and Lincolnshire region.

Hobson & Porter have been positively contributing to the built environment in Yorkshire & Lincolnshire since 1971 through collaboration, innovation and our dedication to building projects. We construct, enhance, extend and refurbish buildings to deliver a skyline which enables our region to grow and prosper.

Industrial and Distribution
Education
Residential and Regeneration
Commercial and Retail
Health and Social Care
Recreation and Public Services

We want to be respected as an integral, collaborative delivery partner in the regional construction sector. By realising our vision to continually build on success, we will set the standards by which others are measured.

S Safety starts here. Responsibility for safety starts and stops with every single employee.
U United with our stakeholders. We have built a business based on trust and relationships with our clients.
C Commercially independent. Since 1971 we have re-invested in our business and created financial independence.
C Community focused Social value and lasting legacy are key performance drivers for all of our projects.
E Environmentally pro-active. It is our responsibility to protect and preserve the environment for tomorrows' generation.
S Skills development for the future. We have a longstanding commitment to develop skills and training for the benefit of the industry.
S Service orientation. We provide integrated, multi-disciplinary construction services to customers both new and old.
Our upcoming event
Virtual Lincolnshire Construction and Property Network August
Digital networking event for the construction and property industry.