Global Turbocharger Solutions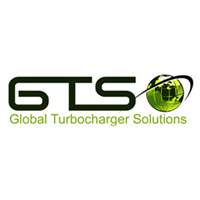 Manufacturing
Global Turbocharger Solutions are an independent supplier of spares which are compatible for use in Napier Turbochargers products.
About Global Turbocharger Solutions
Global Turbocharger Solutions is firmly committed to providing a service that is second to none. Using all the latest equipment and technologies available today, you can be guaranteed a first class service.
Providing first class products, service, refurbishment and an unparalleled level of customer support we have the knowledge and expertise to keep your plant operational. Equipment uptime is critical and we offer solutions which ensure your downtime is minimised.
With our Head Office based in Lincoln UK, we have access to service centres throughout the world and can offer true global support that meets your demands.
Within our Organisation we have experts previously from the major turbocharger manufacturers and we can offer a genuine alternative to the OEM. Our knowledge, expertise and professional background means we can offer a truly unbiased and independent opinion in all technical and operational issues across all operating sectors and all turbocharger makes.
Utilising all the latest equipment you can be assured of a first class quality experience using our organisation.
We are Independent Napier experts.
Our upcoming event
Virtual Lincolnshire Construction and Property Network August
Digital networking event for the construction and property industry.