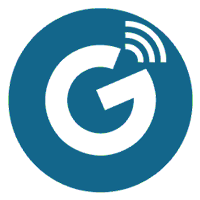 Communications & Telecommunications
Genius WiFi in Horncastle provides a range of Telecoms and Customer Engagement products including Landline, Broadband, Mobile, VoIP systems.
About Genius WiFi
THE BRIDGE BETWEEN YOU AND YOUR CUSTOMERS

Genius WiFi is more than just a hotspot provider, Genius WiFi works harder for you. It's autonomously collecting data and more importantly uses that data to influence your customers.

GENIUS WIFI HOTSPOTS
It is a consistent experience across venues independent or globally and happens in whatever language the user chooses.

The social login option encourages your customers to connect with you socially while in your space, boosting engagement with real customers.

Genius WiFi provides access to your customer's Name, Gender, Age, Date of Birth, Location, Interests & Hobbies "Which is great for targeted marketing campaigns"

You'll also know how frequently they visit your business and what times, where they go and spend most of their visit. You can use location technology to pinpoint where your customers are in the venue, and identify heat maps and common paths through the venue.

This then allows you to adjust layouts, sign-age, product displays and promotions to see how that affects the paths taken. It can streamline resource allocation, by sending staff to busier areas of the venue to assist customers. Venue staff can use the information to take a number of actions while people are right there in their venues.

For example, opening up extra tills to when needed or identifying high value customers to engage with.

All the data collected about users is also owned by the venue; data can be exported using excel, CSV or via our API.
Meaning that you can have richer data about customers in your own systems.
The speed and scale of the system, means venues can be on boarding 100K users a second all over the world, meaning Genius WiFi can work for every type of venue from shop to stadium.
Our upcoming event
ChamberConnect: Business & International Trade as Nations Emerge from Lockdown
Free webinar with moneycorp, looking at foreign currency exchange, market movements and economic upd...