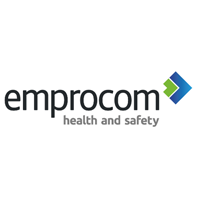 Health & Safety
Emprocom are a Health and Safety company based in Lincolnshire who offer a friendly, supportive and professional service.
About Emprocom Ltd
Emprocom offer practical, supportive and client focused health and safety solutions.
Emprocom was formed in 2006 and is based in Lincoln, Lincolnshire. We provide a friendly and effective health and safety service to our clients.
Through our years of health and safety experience and across many different industries we have identified that many businesses do not have the practical health and safety advice, guidance or support that is needed. It is often too complicated and not user friendly to ensure that the good work, time and effort you put in is actually carried through and effective.
Using our experience from working with so many businesses, we ensure we make the process as smooth as possible and design everything specifically for you.
Rather than deliver a product and the service ending there, we continue to support you and work together to give you the guidance and help you need to make everything as effective as possible.
Our clients stay with us for many years appreciating the simple yet effective systems we put in place. We are continually working to evolve these systems to ensure they are practical, user friendly and remain fully up to date.
Our upcoming event
ChamberConnect: QES Q2 Briefing
The QES results are the first major comparison since COVID began.
Members offer
Emprocom Ltd – 10% Discount
Member to member offer - 10% off all of our services.
Find out more