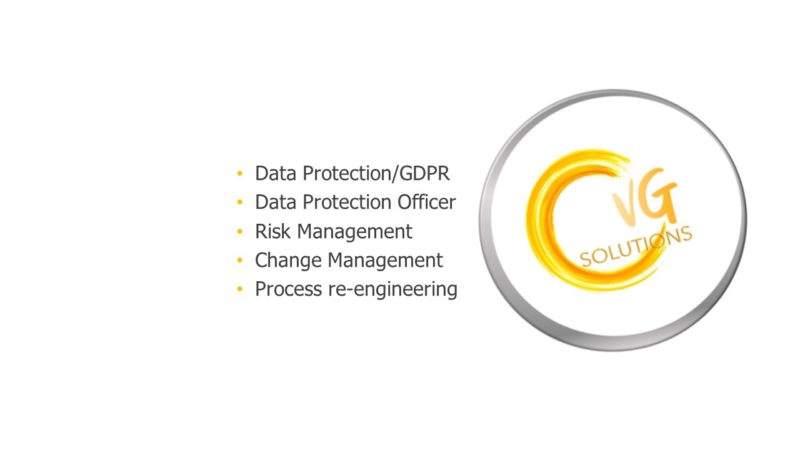 Making GDPR a sweeter pill to swallow
Accommodation
CVG Solutions specialisis in GDPR regulations and data processing, we take the pain away and allow you to do what you do best
About CVG Solutions
CVG Solutions specialises in adapting corporate best practices, methodologies, principles, processes and way of working to the small businesses. This allows the small businesses to operate more efficiently, increase productivity and standardisation which in turn will make your business more profitable; all of this via the Privacy by Design principle of GDPR.

In May 2018 the new General Data Protection Regulations (GDPR) came into force with the purpose of protecting personal and sensitive data of individuals. Any business big or small is responsible and accountable to comply with the new regulations. While big companies are mandated to have a Data Protection Officer (DPO) to provide guidance and support on GDPR, small companies are not required to have one, but they are still accountable to comply with the new regulations. Did you know that non-compliance to GDPR carry new fines? 4% of your annual turnover and/or €20million whichever is the greater.

This is where CVG Solutions comes in, our consultants are fully GDPR qualified to DPO level and come with many years of experience in working with major corporations bringing a breath of knowledge in best practices, process re-engineering and proven methodologies.

We offer a variety of services from a start up kit for those businesses who are new to GDPR to a DPO service on a 'need to use' basis to working with a specific projects whether it's related to GDPR, improve productivity, standardisation, process re-engineering CVG Solutions can provide expertise, guidance and support.
Our Vision
Making GDPR part of every business operating model and way of working
Our Mission
Our mission is the make Lincolnsire the Centre of Excellence for GDPR and leading into the other counties.
Our upcoming event
Santander Celebratory Event
The event will showcase the stories from a number of individuals who have been supported by Santande...
Jan 30th 2020
1:00 pm - 2:30 pm

Think Tank, University of Lincoln, Lincoln, Lincolnshire, LN6 7FL
Book Your Tickets
Members offer
CVG Solutions – Free GDPR Health Check
Chamber member offer: CVG Solutions is happy to offer a free GDPR Health Check which will provide you with a clear understanding of any...
Find out more