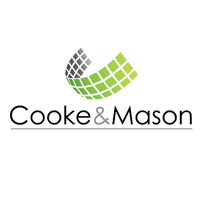 Business Services
Chartered Insurance Brokers, Cooke & Mason in Lincoln can provide you with a tailored insurance solution for your company or as an individual.
About Cooke and Mason PLC
Cooke & Mason are one of the UK's leading Chartered Insurance Brokers, ranked in the country's top 75 and employing over 120 insurance, claims and risk management specialists along with customer service and support staff.

We are passionate about what we do, and proudly independent, we have a unique approach which is uncompromisingly focussed on supporting and protecting our clients. Built on firm foundations, Cooke & Mason has many years' experience and a wealth of expertise.
Cooke & Mason was formed in 1976 and the co-founder, Steve Cooke, remains at the head of the company today. The success of the business is based on our commitment to customer service; to delivering quality solutions from a team of hands-on specialists; helping clients make the best informed decisions and being there for them in a crisis.
At Cooke & Mason, we build exactly the right insurance solution for you. The company has built on its strong reputation for personal service and now has a broad and loyal client base across a wide range of industries. We are renowned for our expertise and excellent customer service and when you need us most, we will be there for you, in person on many occasions. With in-house Claims Management and Chartered Loss Adjusters, we give you our full support and we are dedicated to obtaining the best result for you.
Our upcoming event
ChamberConnect: Leading Wellbeing through Change
Expert Q&As to help lead your teams and your organisation's wellbeing through change.