Business Doctors – Lincolnshire & Rutland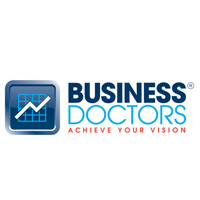 Business Services
Business Doctors is a business support network dedicated to helping SMEs achieve their vision. David O'Brien is the Lincolnshire rep.
About Business Doctors – Lincolnshire & Rutland
Business Doctors – SME Global Support Network
With a strong passion for the world of business, Matthew Levington and Rod Davies started Business Doctors in 2004 with the aim of providing small and medium-sized business owners affordable business support and guidance. Wanting to offer something that would add value to business entrepreneurs looking to grow and expand their businesses.

Starting out in North West England, with the Merseyside SME market, this innovative multi-faceted solution to achieve business growth took off and soon lead to multiple branches opening internationally, including, Belgium, India, South Africa, Myanmar, UAE, Cyprus and Malta.

At Business Doctors, we apply our practical business growth services, together with various tools we have in place, to assist with business strategy growth and enable a smooth transition to achieve the best possible financial business results. Practice, dedication and past experiences, have made us experts in our field, have assisted numerous companies across a wide range of sectors to achieve their desired goals and to help formulate a business strategy best suited for your goals and needs.

Our ample business expertise and experience is focused on providing business owners a custom-built business strategy, which can help with company growth and development, while benefiting from an array of other benefits as a result. We will help you achieve your business vision regardless of the current standing or size of your business. Our goal is to help you with sustainable business growth over-time.

David O'Brien joined Business Doctors with a strong background in operations, learning and development and people management. He was attracted to Business Doctors because they work with SMEs in a highly practical way, getting under the skin of businesses, working alongside owners to achieve growth.

David believes the road to Brexit and beyond is going to be a bumpy one for many Lincolnshire and Rutland businesses, particularly in the agricultural, manufacturing and retail sectors. He believes that small and medium sized businesses need to be planning for uncertainty, making sure they are robust and focused on what they want to achieve.
Our upcoming event
Virtual Lincolnshire Construction and Property Network August
Digital networking event for the construction and property industry.