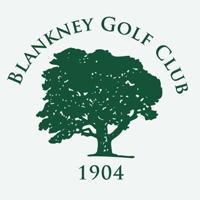 Hospitality Leisure & Entertainment
Blankney Golf Club in Lincolnshire is a busy and popular club with beautiful 18 hole golf course, part of the Blankney estate.
About Blankney Golf Club
Located in the heart of rural Lincolnshire and part of the Blankney estate this beautiful parkland golf course is always a pleasure to play.

For over a century golfers have enjoyed Blankney and its natural surroundings and more recently have witnessed tremendous improvements which have brought the course ''up-to-date'' with consideration to golfers of all standards. You can play at Blankney throughout the year with the course standing up well to varying conditions.

We hope you enjoy exploring the web site and look forward to welcoming you in the future.
Our upcoming event
In conversation with The Governor of the Bank of England, Mr Andrew Bailey
Find out what the end of the transition period and the turbulence of 2020 mean for the economy.