Aveland International Limited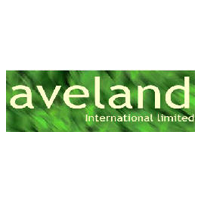 Agriculture & Horticulture
Aveland International Limited in Sleaford Lincolnshire are UK seed production and export specialists, exporting peas and beans.
About Aveland International Limited
UK and International seed production specialists - Pea and Bean export sales

AVELAND INTERNATIONAL CONTRACTS undertake confidential seed production on behalf of Seed Companies based in many parts of the World.

All crops are closely monitored by Ministry approved crop inspectors and agronomists throughout the growing season and after harvest the seed is cleaned through a "Quality Controlled System" to a quality standard that is higher than the UK & EC Seeds Standards Rules requirements. Our team also arrange chemical treatments, packaging, export freight and Ministry documentation to comply with import regulations of the customers desired country of destination.

Another area of support offered by Aveland is the maintenance and selection of seed stocks for further multiplication , negating the high cost of moving multiplication stocks of Standard Seeds around the World .

A COMPLETE SEED PRODUCTION & EXPORT PACKAGE CONTROLLED BY COMPETENT STAFF EXPERIENCED IN SEED AGRONOMY.

All seeds are offered subject to availability and crop out-turn.

In addition to our extensive Pea and Bean range, we also supply:

MANGETOUT: Oregon Sugar Pod, Carouby de Moussane, Sugar Tall White, Sugar Dwarf Sweet Green

RADISH: Cherry Belle, National, Saxa, Sparkler, French Breakfast

PEPPER/PAPRIKA: Korai Paradiscomalaku/Early Tomato shaped. Greyco/Early Tomato shaped

TURNIP: Golden Ball, Purple Top White Globe, Marteau
Our upcoming event
FREE Post EU Exit – Building your Business Resilience – Lincoln
Learn what your business should be doing to prepare for Brexit after the transition period.
Feb 25th 2020
7:30 am - 10:30 am

Commerce House, Carlton Boulevard, Lincoln, Lincolnshire, LN2 4WJ
Book Your Tickets
Members offer
Bands For Hire – 5% discount
Bands For Hire are one of the UK's leading live music agencies, representing over 400 acts across the UK, see the website: www.bandsf...
Find out more